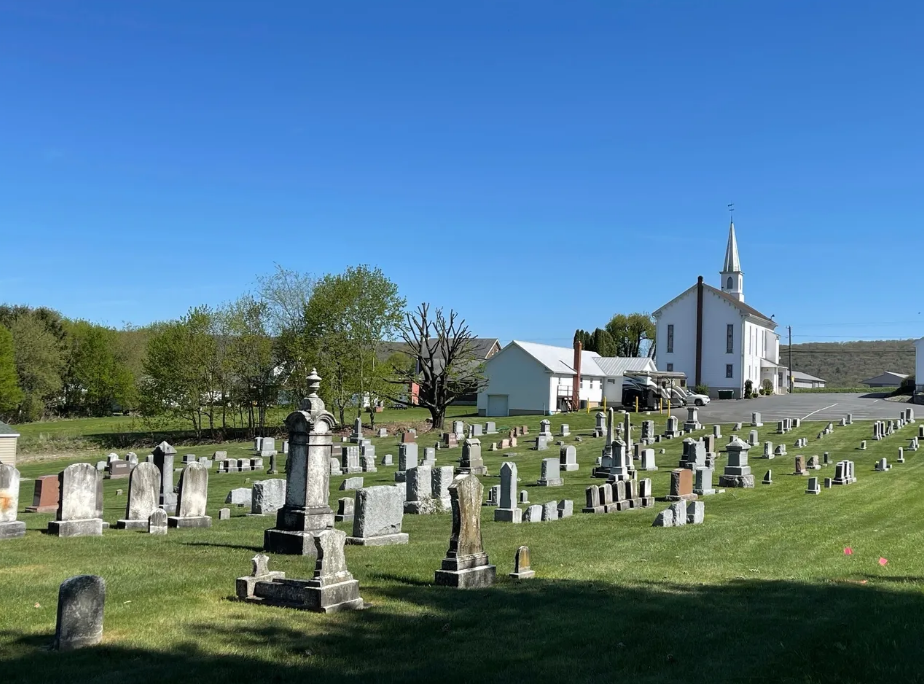 Set in the rolling hills of eastern Pennsylvania, this cemetery is behind what is currently Zion Church, although historically the church was called Lewistown Union (Lutheran and Reformed) Church.  Burials took place there as early as 1855, and the transcriptions appear under "Lewistown Union Cemetery" in Schuylkill County Archives, Volume I" by Rice and Dellock.  The Tamaqua Public Library holds a copy of the book. 
Ground penetrating radar found numerous unmarked burials, and even the burial of a good friend of the cemetery caretaker. The names on the stones are evidence of the prominent families who settled this area.
Check out the finished map HERE.