An excellent example of the benefits of GIS cemetery mapping is the digital burial plot map we provided for the Hazelton Memorial Cemetery in Buckeye, Arizona. GIS cemetery mapping services empowers cemeteries to offer their visitors a way to find their loved one's exact burial location quickly. The interactive burial plot map can be readily shared online with the public, researchers, and other stakeholders. Additionally, cemetery management, planning, and future development become infinitely simplified.
The Community Services Department of the City of Buckeye proudly operates and maintains the historic Louis B. Hazelton Memorial Cemetery. Originally established in 1938 by the American Legion Hazelton-Butler Post 53, it is named in the honor of the first young man from Buckeye who lost his life in World War I. In 1947, the legion transferred the cemetery to what was then the Town of Buckeye, where it remains today. On May 16, 2019, the Louis B. Hazelton Memorial Cemetery officially opened four new sections to the north of the existing cemetery plots.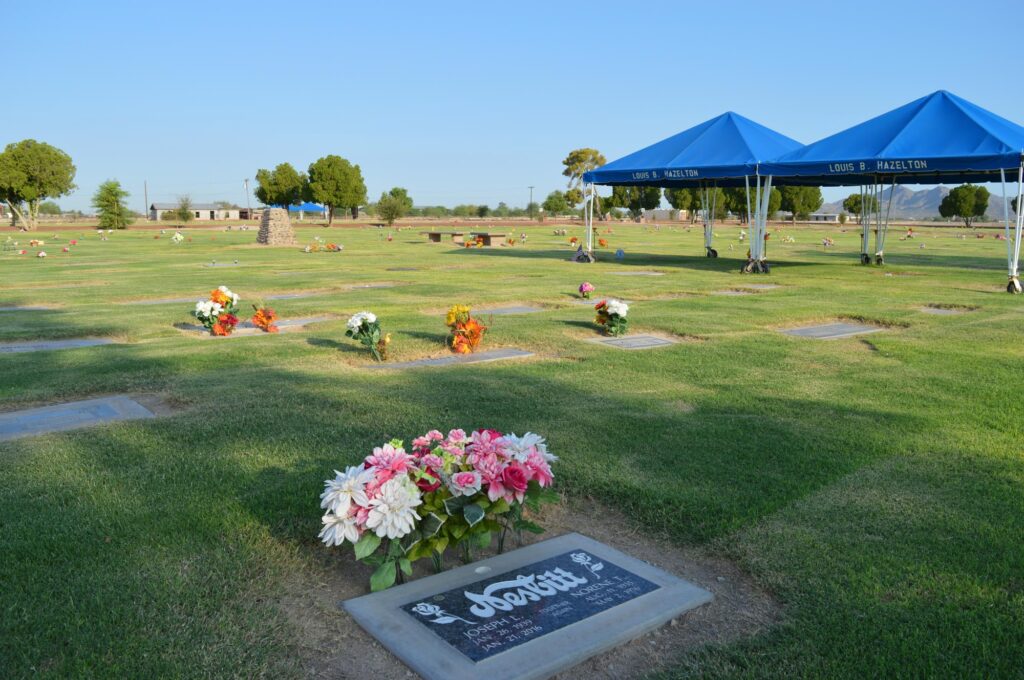 Our GPR cemetery mapping discovery identified numerous unmarked burials throughout the historic cemetery sections. By comparing the existing cemetery records with the locations of the unmarked burials, we were able to identify names for many of the unmarked burials, thus enabling family members to know the spot where their loved one is buried.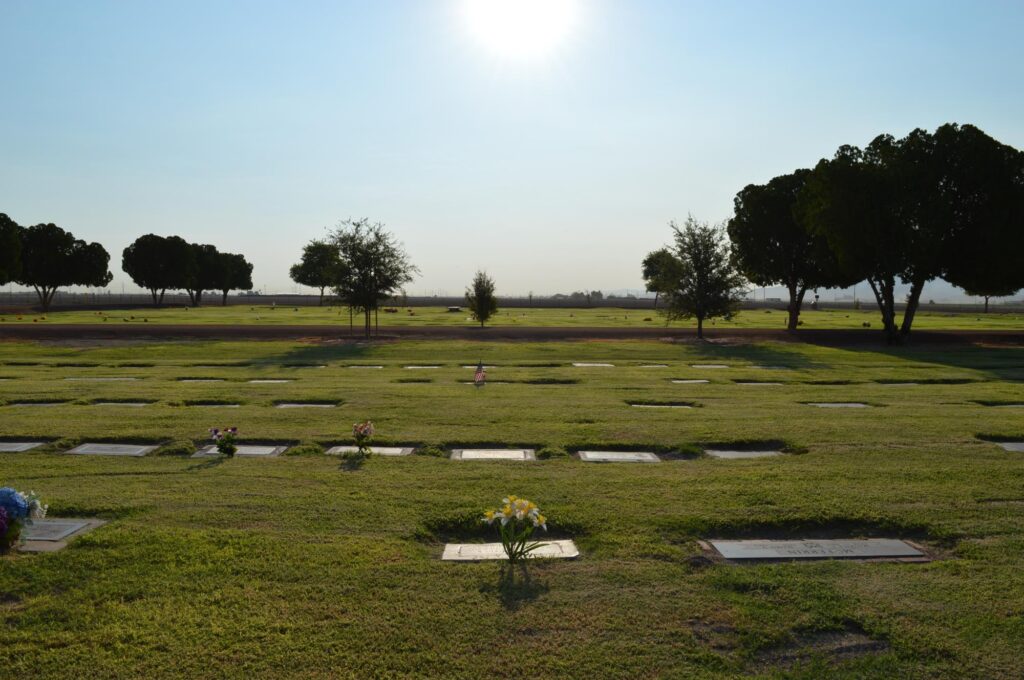 Our GPS cemetery mapping collection process then documents GPS coordinates and headstone information for upload into our ArcGIS cemetery mapping platform. Existing cemetery records related to occupant status and availability status of unoccupied plots were blended into the digital burial plot map, enabling cemetery staff to confidently assess and identify potential new burial spaces. The resulting dynamic cemetery plot map is is the perfect asset management solution for developing, managing, and preserving cemetery for decades to come.
Check out the interactive cemetery map for this cemetery HERE.
Contact the ViaVista Mapping experts today to learn more about the costs associated with our mapping services and get a free estimate for your project.