PRESERVE YOUR CEMETERY'S LEGACY
CEMETERY MAPPING SERVICES
There are many challenges that come with effectively operating a cemetery:
We come to your site to conduct document review, field observations, stakeholder discussion, and GPS collection, and we combine that information to create accurate cemetery documentation
Our GPR cemetery mapping service prevents unexpected surprises by using state-of-the-art ground penetrating radar (GPR) equipment to discover and record the location of unmarked burials.
We create an interactive WebMap of your cemetery that is accessible from any device that has an internet browser and that is connected to the internet.
Our GPS cemetery mapping service incorporates high-accuracy GPS collection of detailed cemetery features that generates new, authoritative documentation that can be easily updated as needed.

OUR CEMETERY MAPPING SERVICES ARE AVAILABLE ACROSS THE U.S.
ViaVista Mapping Services uses the latest technologies in Ground Penetrating Radar (GPR cemetery mapping) and GPS/GIS (GPS cemetery mapping) data collectors to create a precise burial plot map. We are dedicated to providing affordable cemetery mapping services to cemeteries around the country.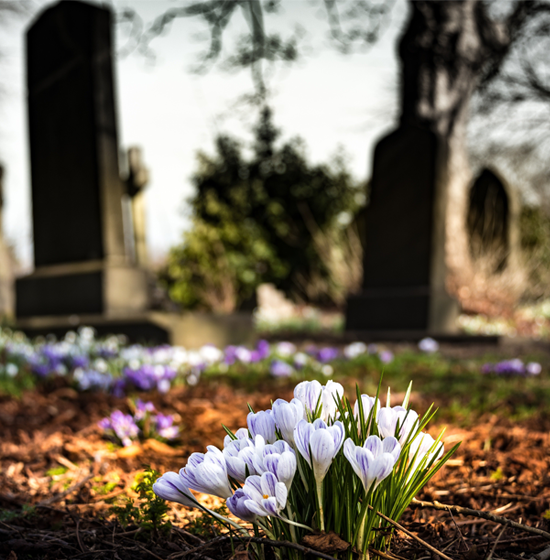 CEMETERY MAPPING IS A VITAL TOOL FOR CEMETERY MANAGERS
OUR CEMETERY MAPPING SERVICES WILL HELP YOU PRESERVE YOUR CEMETERY'S HISTORY FOR GENERATIONS TO COME
Cemetery preservation not only honors the departed, but also ensures that it will continue to convey its inherent social, cultural, and historic values to future generations of the community's residents.
Cemeteries contain information on the area's social, cultural, and historic heritage while providing genealogical data and information on the history of a particular place, religious practice, and lifestyle. They also display the folk art of tombstone carving and preserve the natural features of the landscape.
Cemetery mapping is a vital, foundational step in historic cemetery preservation by creating an accurate burial plot map and documentation of the cemetery's features, as well as identifying needs for future restoration.
GPS cemetery mapping will increase interest in your cemetery with a new audience. It will bring a new audience and potential customers to your cemetery. As a business, you will have a comprehensive burial plot map and thorough list of your inventory and be able to optimize the space remaining in your grounds. Cemetery mapping is a vital tool for historic cemetery preservation, recognizing your history, and supporting your future and plays an integral part in your local community's story.
START PLANNING FOR THE FUTURE OF YOUR CEMETERY