GPS Data Collection Services for Data-Enriched Cemetery Plot Maps
GPS Data Collection Services for Data-Enriched Cemetery Plot Maps
Our cemetery mapping services are designed to provide cemetery caretakers with the exact locations of each burial site on their grounds. We utilize high-accuracy GPS data collection equipment to record the precise location of burials and relevant cemetery features to create a reliable cemetery plot map. We provide GPS data collection services for development of cemetery plot maps throughout the United States to churches, cemeteries associations, historical cemetery preservation groups, and even private landowners.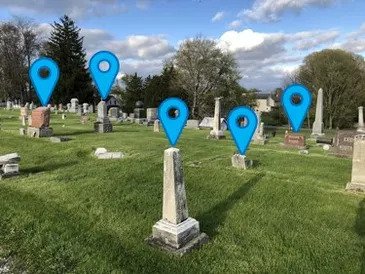 When creating a cemetery plot map it is critically important to have an accurate understanding of the exact placement of each grave and cemetery feature. Use of GPS data collection devices enables us to generate the necessary data for creating cemetery plot maps. These burial plot maps are intentionally designed to break down the overall cemetery layout into more easily digestible information.
Our grave mapping services provide even more detailed cemetery mapping information that will show individual graves within a lot. ViaVista Mapping creates extremely accurate burial plot maps that provide the best visualization for both visitors and management to find information about the cemetery.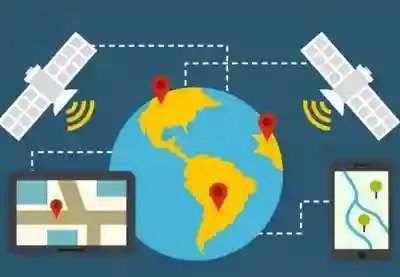 How GPS Data Collection Helps With Marking the Graves
A GPS data collection company makes use of the Global Positioning System to survey and navigate places with the help of signals emanating from an array of satellites. It is a non-destructive and safe system that is used by many industries for numerous purposes.
When it comes to cemeteries, GPS helps in recording locations of graves and cemetery features with extreme accuracy, and the data is transferred into the Esri ArcGIS platform for development into a searchable burial plot map.
Our skilled GPS technicians document each and every headstone capturing detailed attribute information for each grave along with an image of the headstone. This GPS data collection is used to generate a precise cemetery plot map that is interactive and helps increase engagement with stakeholders.
Dynamic and Searchable Cemetery Plot Maps
ViaVista Mapping helps create searchable burial plot maps that not only help preserve important information about your cemetery's graves, but also enable future updates to add recent burials. An accurate and up-to-date cemetery plot map helps improve the cemetery operations through the precise depiction of the overall property and detailed information about individual burials, along with visibility of available burial plots.
CONTACT US TODAY FOR A FREE PRICE PROPOSAL