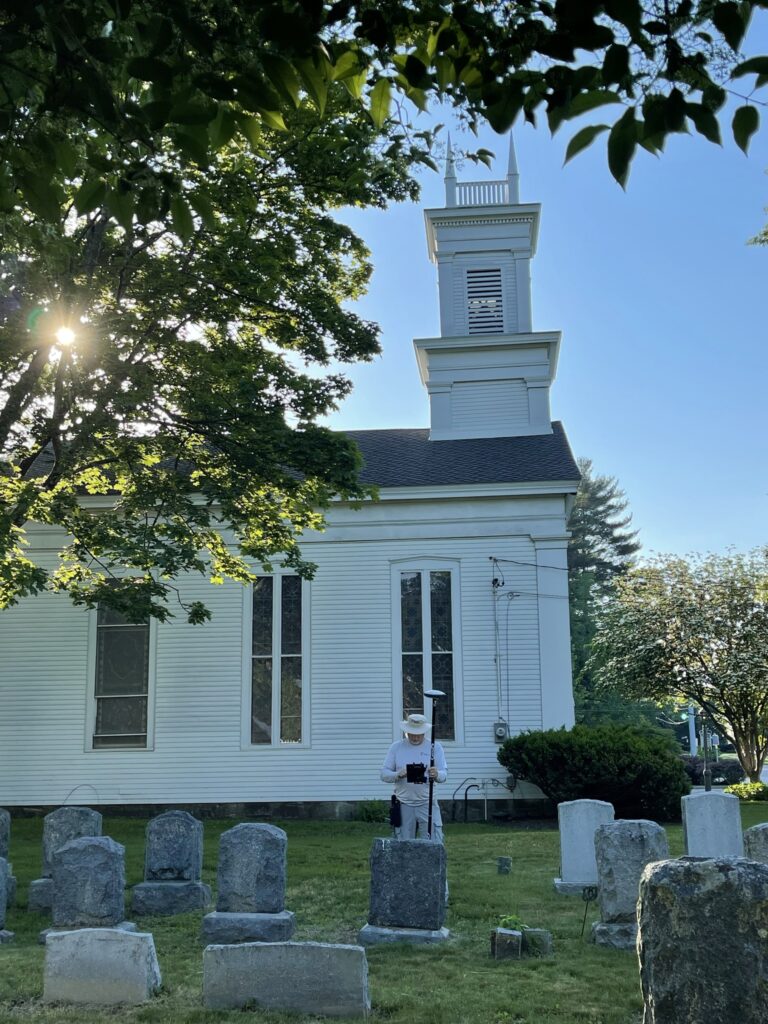 This historic cemetery is located in New York, just north of New York City. The parish of St. Stephens Episcopal Church has been serving the Armonk, New York, community for more than 175 years, and the church's cemetery is a treasured part of the community's history.  Over the years and through many changes in parish leadership, the cemetery records had deteriorated and were no longer an adequate resource for managing the cemetery.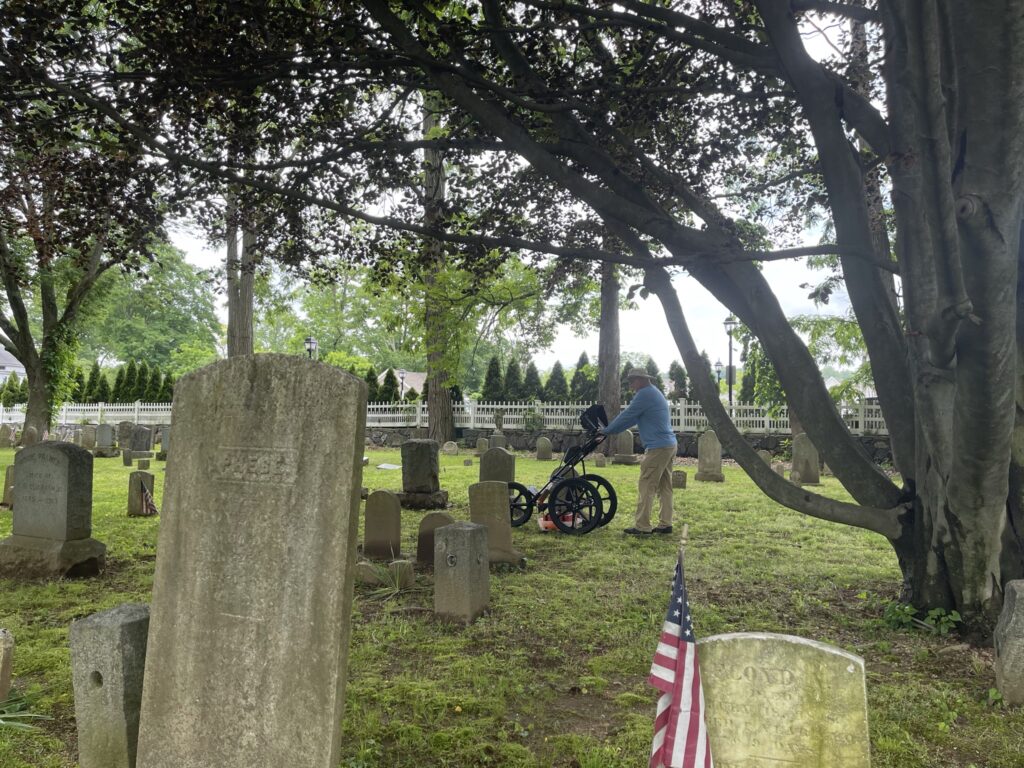 Our cemetery mapping process starts with conducting ground penetrating radar scanning and collecting GPS data of grave markers, unmarked burials, and significant cemetery features. We then use Esri's ArcGIS platform to combine that data with the cemetery's historic lot information and created an up-to-date set of printable maps along with a WebMap application.
The printable maps are a valuable record of the current state of the cemetery, while the WebMap provides a way to easily engage with cemetery stakeholders, the public, and those doing genealogical research. The WebMap is publicly accessible online and can be searched by name as well as highlighting veterans interred in the cemetery.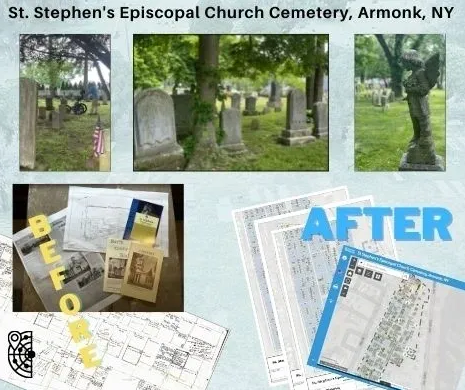 This new documentation generated through our cemetery mapping process will serve the community for decades to come.
The history and legacy of a community can be protected with cemetery preservation. We utilize our ground penetrating radar services and GPS data collection services to document the locations of individual graves and create burial plot maps that support future sales of burial spaces.  Benefit from an up-to-date cemetery plot map with clear headstone information that visitors can use to locate graves on their own.
Contact the ViaVista Mapping experts today to learn more about the costs associated with our mapping services and get a free estimate for your project.
Click HERE for more historic cemeteries in New York. Get more resources for preserving a historic cemetery HERE. You can learn more about what variables are considered when determining the cost of a cemetery mapping project HERE.