Are you in charge of a private or public cemetery? Do you have missing or incorrect records that are causing major issues? ViaVista Mapping has the cemetery management solution for you! We offer affordable options for creating maps of your cemetery, using state-of-the art equipment and software, that will help manage and develop your memorial grounds.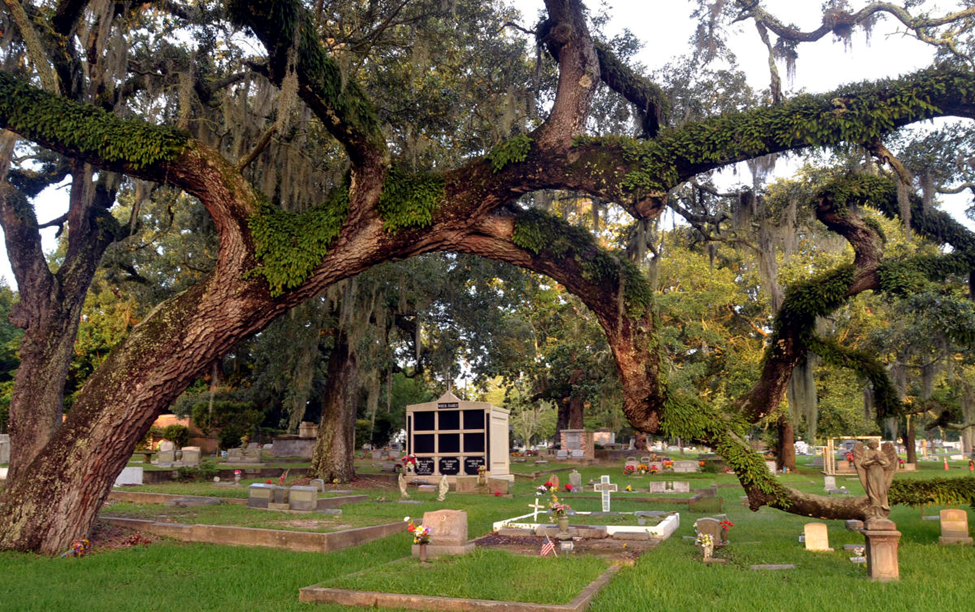 The pricing for mapping services varies greatly between cemeteries and is dependent on several factors. Size of the cemetery has the biggest influence on the cost of mapping. Additional factors that are often considered when generating a proposal include age of the cemetery, grave density of the cemetery, tree cover, and accessibility. Mobilization expenses vary greatly from one mapping service provider to another, depending on their geographic range. The overall cost of mapping a cemetery will include these factors and also the provide for maintaining equipment and software needed to generate the map.
Not All Mapping Providers Are the Same
Having a current and accurate cemetery map is a key tool for cemetery managers, but budgets for most cemeteries are not an unlimited resource. For cemeteries that are actively adding new burials, it becomes more of a challenge to keep the cemetery map up to date. When contracting with a cemetery mapping company, it's important to address your current needs, future plans, and also enable ongoing updates to the cemetery map in order to optimize the money spent on mapping the cemetery.
How We Help Optimize Your Budget for Mapping your Cemetery
The first goal of cemetery mapping is to document the current state of the cemetery. Another important goal of cemetery mapping is to help improve the day-to-day operations of the cemetery and also provide a process for keeping the cemetery information up to date.
Every cemetery is unique, and our approach to mapping cemeteries is focused on individual customer needs. We start by having a conversation about your needs and then provide you with a detailed proposal that explains how our mapping package will help you achieve your goals.
Our basic cemetery mapping package includes:
GPR cemetery mapping: Ground penetrating radar scans of all relevant areas of the cemetery to identify unmarked burials and significant underground anomalies.
GPS cemetery mapping: GPS collection with GNSS-enabled, high-accuracy GPS equipment to map all existing burial markers, coping areas, fences, decorative features, and other pertinent features of the cemetery. The GPS point of each burial monument and relevant feature are collected, and burial markers and physical features are photographed.
GIS cemetery mapping: The GPS data collected in the field is processed to create a custom, interactive Web Map of the cemetery on the Esri ArcGIS platform using GPS and photographic data collected onsite (see examples HERE).
Dynamic, interactive, and easily shared burial plot map: The finished Web Map is made available to the client via URL/online access and will be accessible from any device that has internet access. Print capability will be enabled to facilitate pdf/paper printouts on demand at various scale settings. In addition, large-format architectural size maps will be created and provided to the client via pdf files.
This basic mapping package provides cemetery managers with the up-to-date documentation needed to understand the current state of the cemetery, provide visitors with accurate information about burial locations, and is a good start for planning future cemetery needs.
Our value-added comprehensive cemetery mapping options include: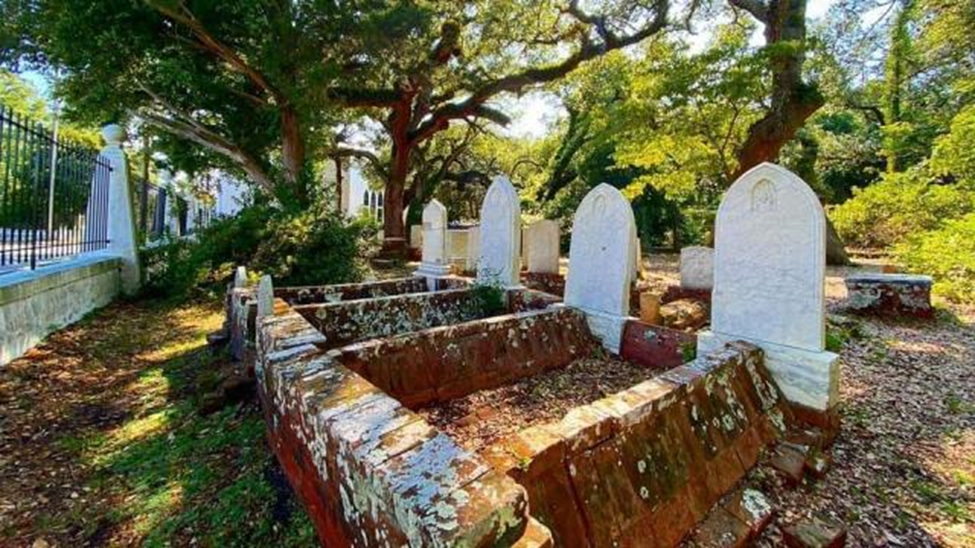 Digitizing existing plot ownership information: Pertinent plot ownership information from existing records is incorporated into the Web Map to enable visibility of ownership status for empty plots.
Optimizing available space for additional burial plots: The open spaces in the cemetery are evaluated for availability of additional burial plots, and the Web Map and large-format prints are updated to include the newly available plots.
Design and pinning of new cemetery sections: A burial plot layout is designed for new or undeveloped areas of the cemetery. The burial plot layout will be consistent with existing cemetery layout and plot numbering system. A pinning layout is developed, and aluminum survey pins are installed in the cemetery to provide guidance when excavating new burials. The newly designed burial plot layout and pin locations are incorporated into the Web Map and large-format prints.
Periodic Updates: New burials are added to the Web Map and large-format prints at a frequency determined by cemetery management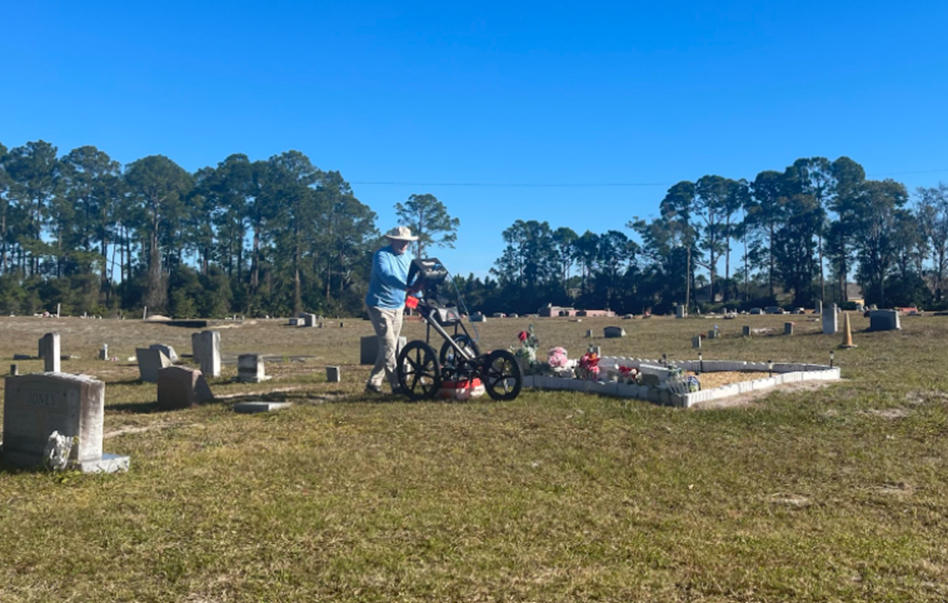 These additional mapping options add substantial value and provide cemetery managers with the information and documentation needed to enable growth, plan for the future, and maximize the value of investment dollars.
Contact the ViaVista Mapping experts today to learn more about the costs associated with our mapping services and get a free estimate for your project.
Want to learn more about preserving historical cemeteries? Check out the helpful tips from The National Trust for Historical Preservation and Cemetery Conservators for United Standards.