In January 2022, we completed a digital burial plot map at the Glencoe-Geiger Cemetery, which is located on Sugar Mill Dr. between S.R. 44 and Pioneer Trail west of New Smyrna Beach. The land was donated to the Geiger family for a cemetery by the Smith family that is buried there. The cemetery is primarily African American and suffered from vandalism in the past but is now being maintained by a volunteer cemetery association.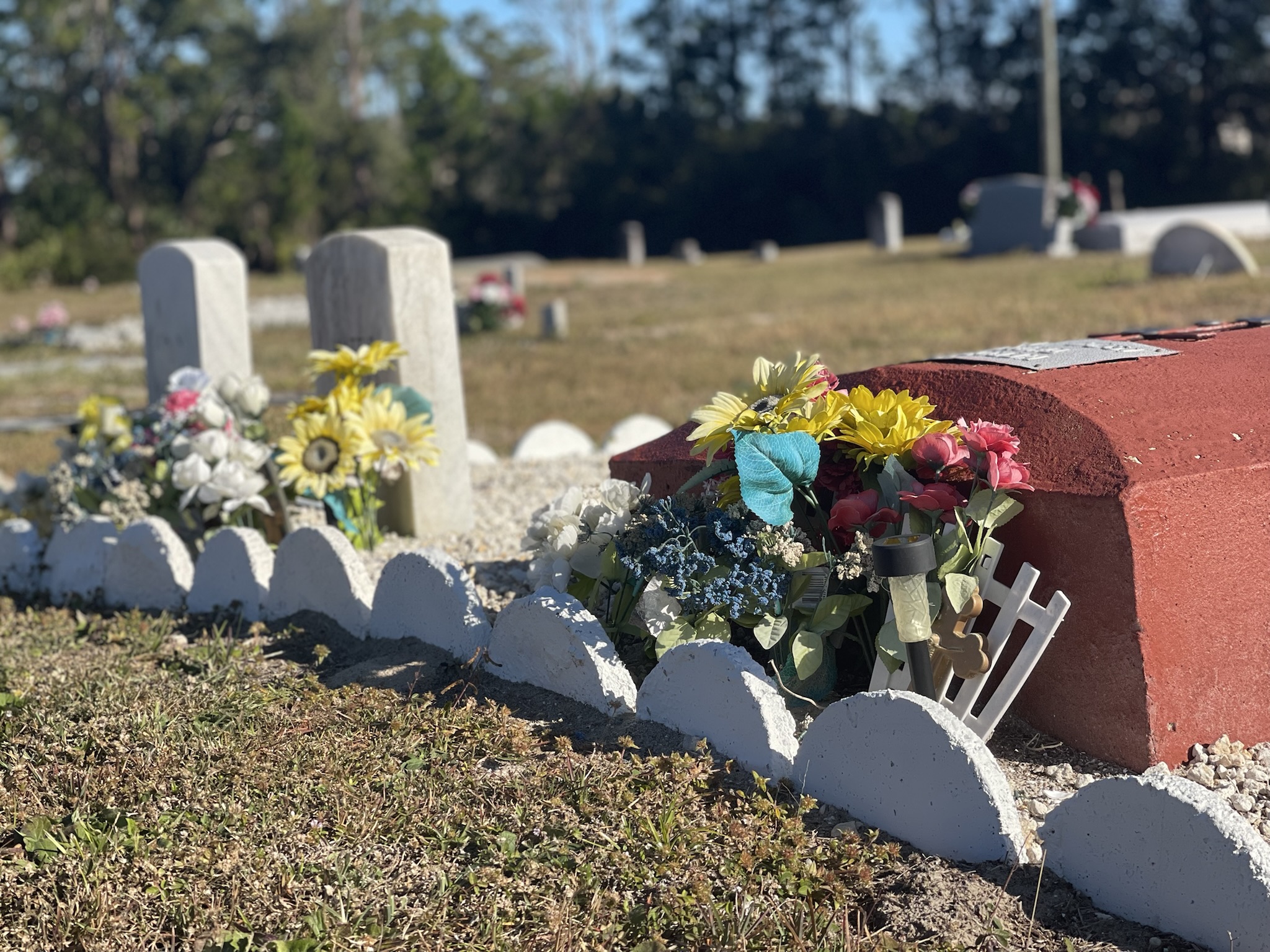 The process of creating a digital burial plot map enables cemetery operators to understand the composition of those interred at the cemetery. Much can be learned by analyzing the data of the cemetery demographics. For this cemetery, our cemetery mapping process resulted in documenting the presence of 145 veterans and 11 individuals who lived to 100 years of age and beyond!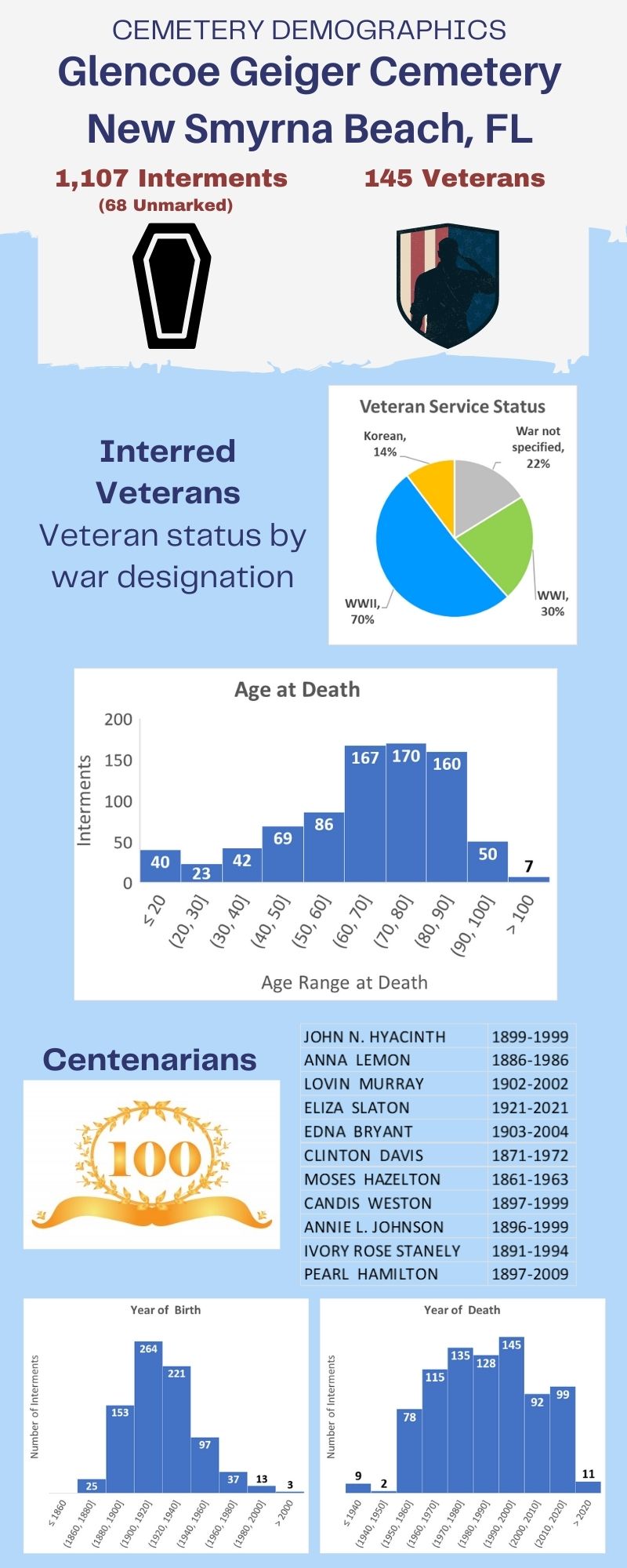 The cemetery's existing burial plot map consisted of a collection of hand-written information entered into a paper block grid, along with a hard-copy roster and an entry in the USGenWeb Archives. By conducting ground penetrating radar scans of the cemetery, collecting GIS data, and developing an ArcGIS cemetery mapping application, we provided our client with a dynamic, user-friendly WebMap cemetery map along with professional, cartographic, large-format print files.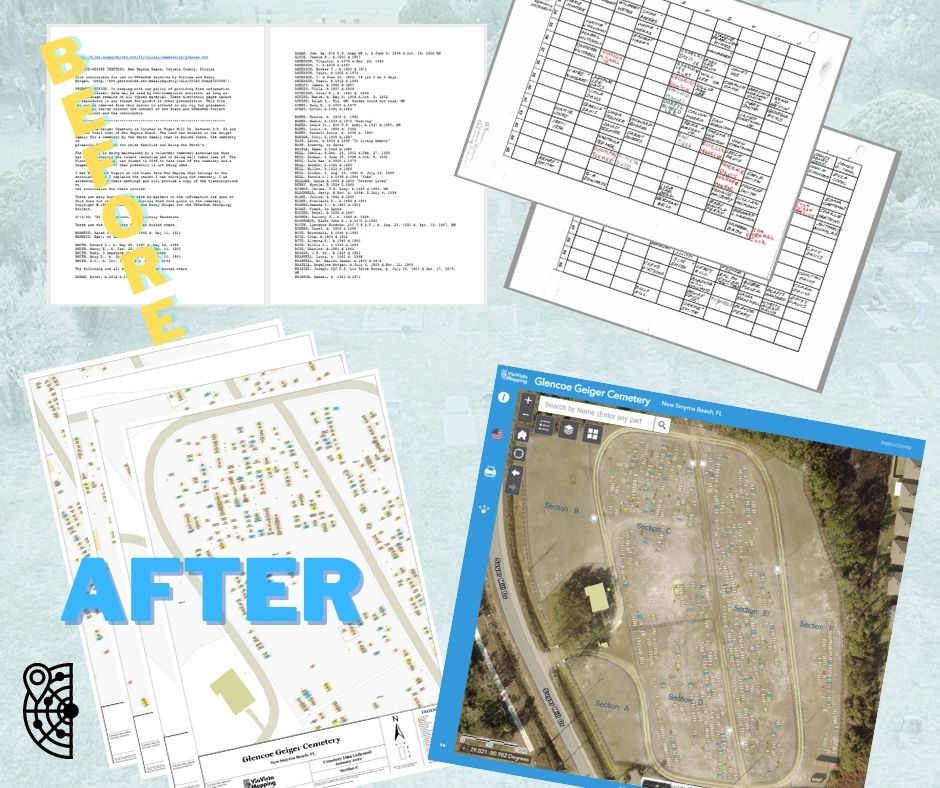 In addition to being an important historic landmark, the Glencoe Geiger cemetery serves as a home for threatened protected species, including the gopher tortoise and sandhill cranes.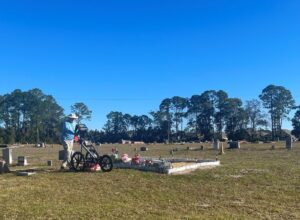 Contact the ViaVista Mapping experts today to learn more about the costs associated with our mapping services and get a free estimate for your project.
Learn more about preserving African-American historic places HERE. Get more resources for preserving a historic cemetery HERE. You can learn more about what variables are considered when determining the cost of a cemetery mapping project HERE.